Anthem is about a 10 minute drive from either campus.
COLLEGE CAN BE AN ISOLATING EXPERIENCE
Even though you are surrounded by more people than ever before, we know college can still leave you feeling alone, unseen, and lacking a sense of belonging. We want you to have a different experience. That is why we created Anthem to be your Home Away From Home while you're in Gainesville!

WE HAVE A PLACE FOR YOU
We do not have a conventional church-led college ministry, as nearly half of our church is made up of college students. Every Sunday tons of college students gather at Anthem (especially the 11am Service) to worship together, hear a relevant message, and serve.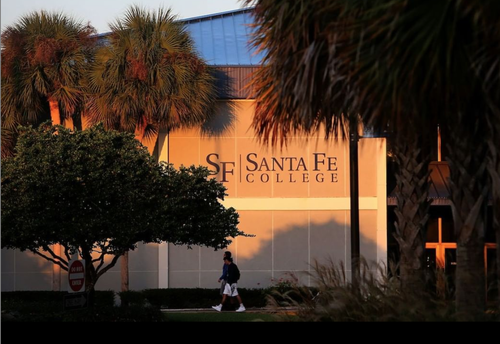 3 WAYS YOU CAN ENGAGE AT ANTHEM.
Join us at 9:15 or 11:00 for our Sunday morning services. Services last about one hour, and it's a great opportunity to not only meet other college students but also worship and serve alongside Gainesville students and families
We offer small groups for college students based on gender and class. In a college community group, students meet weekly with about 10 other guys or girls in the home of a family from Anthem Church. An adult leader facilitates discussion around the topic that we talked about at church that Sunday. Registration to join a community group this semester is currently closed.
We invite all college students to not just attend, but volunteer at Anthem Church as well. On these strategic service teams, students are able to make friends and use their leadership gifts to serve others. Teams include guest services, production, and children's environments preK through high school.
Questions about College Ministry?
Contact us with questions.