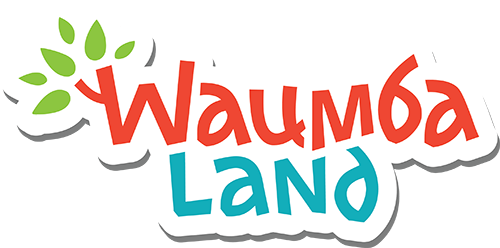 AN ENVIRONMENT FOR INFANT-PRE K KIDS
Every Sunday includes a full hour of engagement for your child that is meaningful and developmentally appropriate. Your child will meet each week to learn about God through hands-on activities, crafts, Bible stories, and songs. 3-year-old and PreK kids will also experience Large Group and a more personal small group time for prayer and discussion. By attending the same hour each week, your child will make friends with kids their age and connect with Small Group Leaders who will partner with you in their early spiritual development. We know that as a parent, one of your primary concerns is safety, so you will check your child into our secure system before entering Waumba Land and every single volunteer in the building has gone through a background check.

Waumba Land happens every Sunday
during each adult service.
Join us this Sunday in the clubhouse!
Got questions about Waumba Land?
Email Annie our Waumba Land Director
The Parent Cue App helps every parent do something each week to help move their child toward a deeper faith and a better future.

THE COUNTDOWN.
There are approximately 936 weeks from the time a child is born until they grow up, graduate, and move on to whatever is next. Since your time with your kids is limited, consider counting down the weeks. When you see how much time you have left, you tend to do more with the time you have now. Because what you do as a parent every week matters more than you think.

THE CUES.
As a parent, some of the most important things you do for your child don't happen in a single day. You make small deposits in their life week after week—over time. That's why the Parent Cue App gives weekly cues to help you make the most of the time you spend with your kid or teenager.